Community Development Services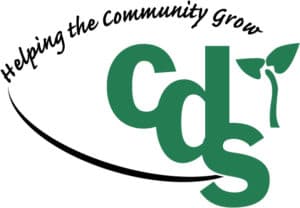 CDS is a community-based, not-for-profit incorporated organisation run by a voluntary Management Committee, that seeks to sponsor, undertake,
develop
and make known community activities. CDS works in the field of family and social well-being, proceeding on a self-help basis where possible and practicable. 
The organisation provides services within the Stanthorpe area of the Southern Downs Regional Council.
The organisation has been in operation since 1986 and is funded, under a range of programs, by the
 Queensland Department of Communities, Department of Education, Training and Employment, and the Department of Social Services to conduct the following activities:
Support people in financial crisis

 

Provide quality community resources, information and referral

 

Assess community needs, initiate, facilitate and sponsor projects

 

Auspice community groups and support volunteers

Liaise and network with business, government and non-government agencies and services at local, regional,

State and national levels in pursuit of the  organisation's objectives.
Organisations and services auspiced by CDS include the Granite Belt Neighbourhood Centre, Kids Korner (occasional child care centre),
Stanthorpe Family Day Care, Mental Health Support Group, and Walk for Life.
Services provided by CDS include emergency relief, advocacy, domestic violence information and referral, and a Community Resource Library. Drug Arm and legal services also operate from our premises.

Projects are conducted in the areas of youth support, child abuse and domestic violence prevention, and community education. 
Other services provided at the premises include playgroups, and Outside School Hours & Vacation Care.
Emergency Relief
CDS workers and volunteers administer Emergency Relief funds made available by the Commonwealth Department of Social Services. People experiencing crisis may attend the CDS office for an interview (during which they may receive financial assistance, advice, information and/ or referral to other services) on Mondays, Wednesday and Thursdays 11am-12:30pm. Outside these times require an appointment. Clients receiving Centrelink benefits are required to bring a current Centrelink Income Statement with them to their interview. This service is operated bi-monthly. Please check with our office if this service is available.
Free Legal Advice
Care Goondiwindi's legal service provides free legal advice to members of the community. This service operates from CDS every 2nd week only by appointment. Please phone Care Goondiwindi on (07) 4670 0716 to make your appointment.
TASC is a legal outreach program offering legal advice and advocacy for rural women. This service attends the CDS office once each month. To make an appointment, call the service direct on (07) 4616 9700.
Community Resource Library
CDS has a library of community resources including books, videos, brochures and information. Sheets on topics as varied as baby care, stress management, parenting health issues, budgeting, relationship problems, domestic violence prevention and disability issues are available. These items may be borrowed free of charge by members of the Stanthorpe community. Please phone (07) 4681 3777 during office hours for more information.
Family Support Services
CDS has a dedicated Family Support worker. We also offer referrals to family services such as Red Cross, Child and Family Connect, and Bush Kids, who run may programs and support options. These options may include:
Parenting Workshops
Referrals
Individual advocacy and the active encouragement of self help.
If you would like a referral or other support, please call our office during business hours.
Youth Support Services
This Service, funded by the Department of Communities, aims to address a range of identified youth issues via a strategic social and economic development approach. Our Youth program is an access only service, meaning our youth worker will assess clients and provide ongoing pathways.
Provide information, advice and referral to appropriate support services
Support individuals through case management
Advocacy and active encouragement of self-help.