EARLY  YEARS
WHAT IS IT?
State government funded program aimed at working with families to nurture and protect their children.  GBNC's Early Years program sits within a suite of support services that cover the lifespan, that is, birth to older people.
Early Years program in an integrated way: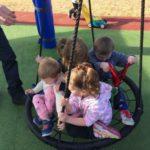 increases parents/carers awareness of and engagement with their child/children's development
increases parental capabilities
supports young children's transition to schooling
increases connection and access to the right services at the right time for parents/carers and their children
WHO?
Supporting families with children aged between birth and 8 years of age

HOW DOES IT WORK?
Early Years program offers a range of key support services each having specific activities available, including:
1.   Integrative services for whole family well-being
Family support, material assistance
2.  Parenting Programs & Support
Increasing parent engagement with their children
Group and individual parenting programs, advice, advocacy, referral.   Like GBNC's facebook page to receive notifications of when sessions are offered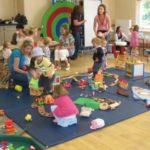 3.  Child learning & development
Supporting children's learning
playgroup, socialisation, developmental learning activities.  Playgroup happens every Tuesday morning.
WHEN?
Granite Belt Neighbourhood Centre is open weekdays from Monday to Friday from 9am to 4pm. Currently our Early Years worker is available Monday, Tuesdays, Wednesdays and Thursday, outside of these days other staff will be available for emergencies.
WHERE?
8 Corundum Street, Stanthorpe, Qld
CONTACT?

(07) 4681 3777    

  admin@communityds.org.au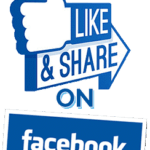 #granitebeltneighbourhoodcentre