Foodsupport
What is it?
Foodsupport supplements your grocery shop.  Its aim is to assist those who access it to save some $ so these dollars can be used on other expenses such as bills etc.
The Foodsupport program is made possible by donations from our local Aldi store and local farmers that are picked up by a team of volunteers. It is primarily fresh fruit and vegetables. Quantities vary based on donations received.
The food is packed and people who have been booked into get this support from GBNC's Emergency Relief staff person, turn up on the appointed day and time to choose items they need.
NOTE: sometimes due to reduced donated food items Foodsupport volunteers will pack boxes of food and there will be no choice about what is in the box given to each person.
Who?
Any person who is experiencing hardship, including backpackers.
Contact GBNC which can help plus it has additional program supports available if you also need its help.
How does it work?
Staff at GBNC will give you a voucher to give to Foodsupport volunteers and book you into the next session where you can choose food items from what is available and on display.
When?
The Foodsupport program is held on Thursday mornings from 9am to 10am (doors close at 10am)  on a booked-in basis..
To access our Food Support Program, you will need a referral from our Emergency Relief Program Co-ordinator.
Where?
15 Hilton street, Stanthorpe, Qld
Contact?

(07) 4681 3777   

  admin@communityds.org.au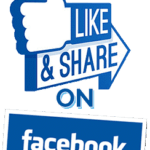 #granitebeltneighbourhoodcentre