FAMILY SUPPORT
WHAT IS IT?
Family Support services is funded by the Department of Child Safety, Youth & Women to assist vulnerable families to:
Develop family/household management skills
Improve life skills
Provide information, advice & referral that is individually tailored

WHO?
Families with children up to age 18 years are eligible for Family Support Services.
HOW DOES IT WORK?
A variety of groups, workshops & virtual programs are developed in response to identified need for knowledge and/or skills aimed at being able to manage one's life and home.
For some people support at an individual level is needed.  This occurs using a case managed approach.
WHEN?
Granite Belt Neighbourhood Centre is open weekdays from Monday to Friday 9am to 4pm. Currently our Family Support worker is available on Monday, Tuesday, & Wednesdays, outside of these days other staff will be available for emergencies.
CONTACT?

(07) 4681 3777    

  admin@communityds.org.au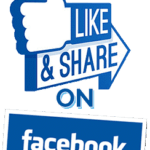 #granitebeltneighbourhoodcentre