U3A Benefits and How To Join

Some benefits Granite Belt U3A members enjoy are:
– making new friends (and renewing old friendships)
– keeping minds more active
– visiting interesting places
– enjoying different interest groups
– sharing and discussing interests with like-minded members
– participating/attending as much or as little as you want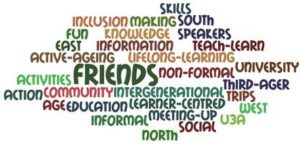 How to Join Granite Belt U3A
New members are always very welcome. If you wish to join, contact the Secretary or any other office bearer on the phone numbers contained in our monthly newsletter. To access newsletter, scroll down to end of page.  Alternatively, a Membership Application form can be downloaded from this website.  See above for Membership Application.
Initial new member joining fee $35 for first year (includes membership badge); $25 per year thereafter
Granite Belt U3A currently offers the following activities: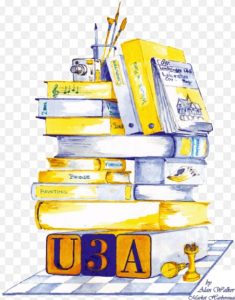 ⇒

Garden Group
⇒

Local History Group
⇒

Two Book Groups
⇒

Genealogy
⇒

Movie Group



⇒

Language Courses
⇒

Mosaics
⇒

Science Courses
⇒

Walking Group
⇒

Ukulele Group
Newsletter
Keep up with your local U3A. Our U3A Granite Belt newsletter is full of interesting items as well as the monthly program.   To access the latest news, click on Newsletter