Stanthorpe Permaculture Group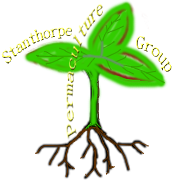 Started in early 2014, we welcome anyone interested in Permaculture and its 3 core ethics – Earth Care, People Care, and Future Care – along with the 12 Design Principles about how to do this.
We will have monthly events where we can network, share resources, and learn through hands-on activities. 1st Tuesday of each month 7.30pm at Park & Co Lawyers in Roger Street.
Please join the Facebook Group for posting/seeing relevant interesting content, asking questions, and so on. There is also a mailing list to receive info about upcoming events, email: stanthorpe.permaculture.group@gmail.com to join.