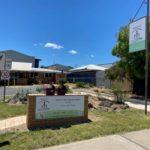 GBNC programs focus on improving individual, family and community wellbeing within the Granite Belt region of the Southern Downs Regional Council area.  Programs are funded by a range of Federal and State government departments and through donations. 
In 2021 we are deliberately targeting events and workshops that address identified social issues in our community and/or gaps in services available within the community.
Here's what's planned for the coming months.  NOTE: the calendar will be updated as changes occur.
For specific information on the topic or issue contact admin@communityds.org.au
January

February

March

Family Support Service
Hair cuts
Mummy & me – wkly x 6
Community Support Service
5th – Free Legal Aid service – Thursdays weekly partnering with Care Goondiwindi – New Service in GB
STAR Community Transport launches local transport and transport to Toowoomba via Warwick – – New Service in GB – launch date yet to be confirmed
Mental Wellness (PHN)
Girls Club – wkly by 6                            Expressive Arts 1 session w/shop
5th & 12th – Mental Health 1st aid for youth – partnering with Men's Shed –

10th 'Story of me' 1 day w/shop

Early Years
Hippi wkly                                        Playgroup Every Tuesday
Hippi wkly                                        Playgroup Every Tuesday
Parent Café Wkly @ Hilton St
Youth Support Service

April

May

June

Family Support Service
Mummy & me – wkly x 6 6                    Adolescent Brain w/shop 3 or 4 sessions
Community Support Service
Afterpay debt w/shop – 1 session
8-14 Neighbourhood centre week

project work – drivers licence

Seasons for growth – 1 session (possible 2)project work – drivers licence
Mental Wellness (PHN)
Youth week – Expressive Arts – 1 session
12th – Rural Minds w/shop partnering with Men's Shed
Mental Health focus grp

School holiday activity aimed at youth

Wellbeing & Ageing

Joint planning for next financial yr sometime in June
Early Years
Hippi wkly                                        Playgroup Every Tuesday              Parent Café Wkly @ Hilton St
Hippi wkly                                        Playgroup Every Tuesday              Parent Café Wkly @ Hilton St
Hippi wkly                                        Playgroup Every Tuesday              Parent Café Wkly @ Hilton St
Youth Support Service
school holiday grp activity                                                    haircuts in GB villages partnered with Rotary

July

Aug

Sept

Family Support Service
Mummy & me – wkly x 6
Healthy r/ships -forming one – 4? Sessions
Community Support Service
Cool burn w/shops- x3 with Lions Club

Project work – drivers licence

Project work – drivers licence
Resource development – DV kit (partnering with Zonta)

4th??? DV workshop partner with  Manly Women's Community Centre (subject to they getting grant)

Project work – drivers licence

Mental Wellness (PHN)
Early Years
Hippi wkly                                        Playgroup Every Tuesday              Parent Café Wkly @ Hilton St
Sparks – x 4 sessions

Hippi wkly                                        Playgroup Every Tuesday              Parent Café Wkly @ Hilton St

Hippi wkly

Playgroup Every Tuesday

Parent Café Wkly @ Hilton St

Youth Support Service
school holiday grp activity tbc

Oct

Nov

Dec

Family Support Service
Mummy & me – wkly x 6
Community Support Service
?Joint launch of DV kit in DV month with Zonta                                                Project work – drivers licence
Autism w/shop that leads to project work on setting up a parent support grp for 1st qtr of new contract year starting Oct 2021
Project work – setting up a parent of a disabled child support group
Mental Wellness (PHN)
Early Years
Hippi wkly                                        Playgroup Every Tuesday              Parent Café Wkly @ Hilton St
Hippi wkly                                        Playgroup Every Tuesday              Parent Café Wkly @ Hilton St
Hippi wkly

Playgroup Every Tuesday

Parent Café Wkly @ Hilton St

Youth Support Service
school holiday grp activity tbc
Identified Wide Spread Social Issues & service gaps
GBNC foci in response
Other possible interventions if time + $
DV
resource kit
funded agencies (DVAC) outreach to S/thorpe – on site or virtual
Drug Use
Mental Health
PHN w/shops & mental healh focus grp via SD interagency group
Parent Support for Autism/ disabilities
CSS event and project work
Relationship Breakdown
Forming healthy r/ship event
like to explore Mates w/shops targeted at primary school aged children      +     non-voilent communication
Rural Disasters
Legal Advice
New Service – virtual based – commences 1st week Feb 2021
Good Parenting
Mummy & me, Sparks + parent café + Adolscent brain
Low Engagement of men is a community issue
Housing – Affordability   +  Being a good tenant
funding to develop a being a good tenant resource kit
Social Isolation – Life Transitions
PHN wellbeing & ageing w/shop + seasons for growth
Fixed income Lifestyle – budgeting
managing afterpay debt
Transport – out of town + in town + lack of drivers licence
CSS licence project + negotiating with new community transport agency for long-haul to Twba initially then maybe local